July 21, 2020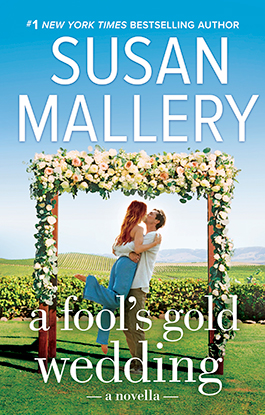 Fool's Gold, Book No. 22
Sparks fly when the sister of the bride meets the brother of the groom in this brand-new Fool's Gold love story. . .
Abby Hendrix would do anything to help with her beloved sister's wedding, even play tour guide to the offputtingly brilliant—and unexpectedly gorgeous—brother of the groom. She's a small-town schoolteacher, he's a gifted surgeon. Nothing intimidating about that. She'll just ask him to help her plan a top-secret surprise for the wedding.
Joaquin Kincaid has always been book-smart and people-awkward. Abby's sweet and social nature triggers an unexpected yearning inside him. His whole life, he's been an outsider, while she's so popular that she's convinced an entire town to go along with her crazy idea. For the first time ever, he's met a woman who accepts him as he is, quirks and all, and he feels himself falling in love. Could Abby love him, too? Or, when she discovers the real reason he came to Fool's Gold, will he lose her forever?
A Fool's Gold Wedding is available on its own in ebook format, or in print as a bonus novella with the 10th anniversary edition of Chasing Perfect.