June 1, 2004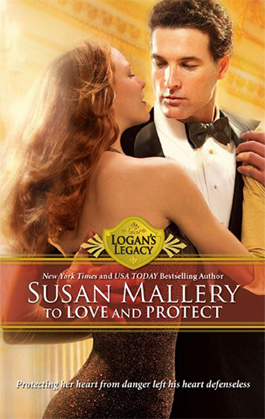 Logan's Legacy
Danger has never been so romantic.
Career woman Elizabeth Duncan focused her energy on business rather than on pleasure—except for one special night with Special Agent David Logan, who disappeared on a secret assignment after their brief but sweet encounter.
Five years later, while on assignment in Russia, David was shocked when Elizabeth walked back into his life. Nothing had changed between them…except that Elizabeth—and her newly adopted baby, Natasha—were now in danger. David felt he had to protect them. Could he convince Elizabeth that he wanted to watch over her permanently?