Posted November 15, 2022
Dear Reader,
With Thanksgiving right around the corner, we are officially in the holiday season! Below, I'll share some hysterical kitchen disaster stories from my readers. They're sure to make you laugh and maybe even feel better about some of your own faux pas. (What is the plural of faux pas?)
Before we get to that, I need to tell you about a very exciting giveaway! I've teamed up with 14 other authors to give you the chance to win 1 of 6 shopping sprees, from $25 all the way up to $200. Enter now at https://bit.ly/2022holidaygiveaway. And while you're there, find a few holiday books to warm you from the inside out.
KITCHEN DISASTER STORIES
Here are a few of the many kitchen disaster stories that have been making me laugh. Follow me on Facebook and Instagram to enjoy even more—and share your own—as Thanksgiving approaches.
"I was heating a ham at Christmas. I was following the directions on the glaze packet - one tablespoon water, all the powdered glaze in the packet, and heat on high while stirring. It started smoking and the smoke alarm went off. Got that cleared. Hubby's phone was in the bedroom charging and we didn't hear it ring. Then, my phone rang and it was the alarm company! I assured them we were fine and no fire. She asked if I wanted the fire truck canceled!! I looked out the front door and the truck pulls up and firemen get out. They said they had to come in and check. One said it smelled good and what time was dinner! We had three grandsons at the time - all toddlers. They were quite impressed that Grandma had firemen and a fire truck at her house!" – Merle L.
"Thought I'd let it explain itself!" – Corinne A, who shared the photo below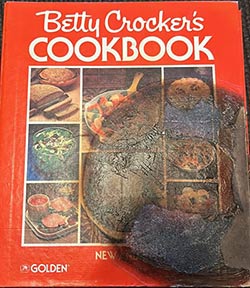 "When I was first married I made chicken soup for the first time. It was cooking on low for a long time. My husband came home and said that smells delicious. I was so excited because I really was just learning to cook. I put the strainer in the sink and preceded to strain only to realize I hadn't put a pot under the strainer." – Kathie H.
"My mother in law baked the best bread. Not long after we were married I got her recipe and attempted to make it. When it came out of the oven it was as hard as a brick!!! We had a St Bernard at the time. My husband gave the bread to the dog and he chewed on it for days!!!"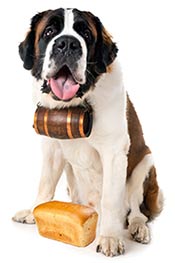 SEASON'S GREETINGS FROM WISHING TREE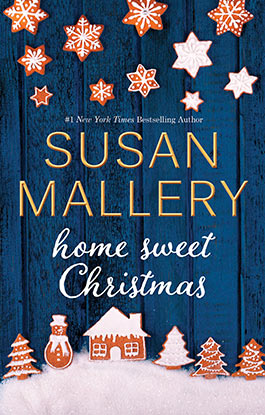 With twinkling humor and heartfelt Christmas spirit, two friends find love in a town called Wishing Tree…
Until Camryn Neff can return to her "real" life in Chicago, she's in Wishing Tree to care for her twin sisters. She's not looking for forever love, not here. But handsome hotelier Jake Crane is a temptation she can't resist, so she suggests they pair up for the season. No golden rings, no broken hearts. At his side, she sees her hometown through Christmas-colored eyes. The cheer is cheerier, the joy more joyful. She thought she had put her future on hold…but maybe her real life was here all along, waiting for her to come home.
New in town, River Best is charmed by Wishing Tree's homespun traditions and warmhearted people. When she's crowned Snow Queen, she's honored but wary. Dylan Tucker, her king, seems like the stuff of sugarplum dreams, but she can't shake the feeling that he's hiding something big. As they perform their "royal" duties—tasting cookies, lighting trees—Dylan's good humor and melty kisses draw her to the brink of love. But she can't let herself fall until she uncovers his secret, even if her lack of faith means losing him forever.
ORDER IN PRINT: Amazon | B&N | Books a Million | Bookshop.org | Target | Walmart
ORDER THE EBOOK: Kindle | Apple Books | Nook | Google Play | Kobo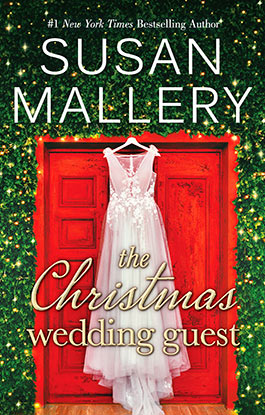 Susan Mallery, author of the Fool's Gold romances, cheerfully invites you to Wishing Tree, where Christmas comes to life…
The Somerville sisters believe in love, but they've lost faith it will happen for them. Reggie hasn't been home since the end of the world's shortest engagement. When her parents decide to renew their vows, she buffs up her twinkle to help with the Christmas wedding. Unexpectedly, Toby, her first love, is back too, and the spark between them shines as brightly as ever. In the spirit of the season, will they let go of past hurts and greet the new year together?
Done waiting for the one, Dena is pregnant and on her own—on purpose. But then a gorgeous, sad-eyed songwriter checks into a room at her inn. Micah, unable to write since he lost his wife, finds inspiration in Dena's determination to be a mom. One snowflake-speckled kiss and he's a goner. But Dena is afraid to believe that a rock star could fall for a cookie-cutter small-town girl like her.
As the Christmas wedding draws closer, these two sisters just might unwrap the most treasured gift of all…love.
ORDER THE PAPERBACK: Amazon | Barnes & Noble | BAM | Target | Walmart | Bookshop
ORDER THE EBOOK: Kindle | Nook | Google Play | Apple Books | Kobo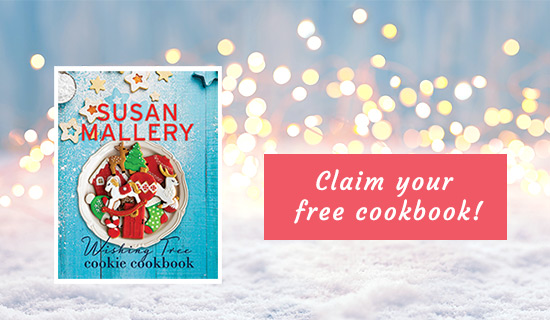 ---