Posted January 7, 2020
Dear Reader,
In this Newsletter:
• New book from Robyn Carr
• Giveaway + How to Access the Contest Page
• Coming Soon
Last October, I had the pleasure of spending the day with authors Robyn Carr and Brenda Jackson at Feel Good Day in San Antonio, Texas. They're both such warm, wonderful women, and fabulous writers.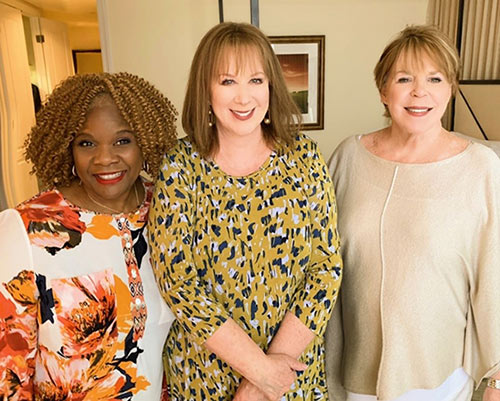 Robyn has a new book out today, and I think you'll love it!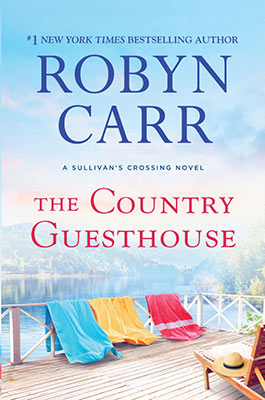 #1 New York Times bestselling author Robyn Carr delivers an emotional and triumphant novel about the fierce power of a mother's love.
A summer rental, a new beginning…
Hannah Russell's carefully crafted plans for her life have been upended without warning. When her best friend died suddenly, Hannah became guardian to a five-year-old named Noah. With no experience at motherhood, she's terrified she's not up to the challenge. She and Noah need time to get to know each other, so she decides to rent a country house with stunning views on a lake in rural Colorado.
When they arrive at the house, they are greeted by the owner, a handsome man who promises to stay out of their way. But his clumsy Great Dane, Romeo, has other ideas and Noah immediately bonds with the lovable dog. As Hannah learns to become a mother, Owen Abrams, who is recovering from his own grief, can't help but be drawn out of his solitude by his guests.
But life throws more challenges at this unlikely trio and they are tested in ways they never thought possible. All three will discover their strengths and, despite their differences, they will fight to become a family. And the people of Sullivan's Crossing will rally around them to offer all of the support they need.
GET IT TODAY at https://www.robyncarr.com/book/the-country-guesthouse/
GIVEAWAY
In Sisters by Choice, my heroine Sophie Lane runs a cat product empire called Clandestine Kitty. My talented assistant designed a mug with the fictional company's logo. I used a mug just like this every day while writing the book. Now three lucky readers will each win one. Winners will be announced in my next newsletter.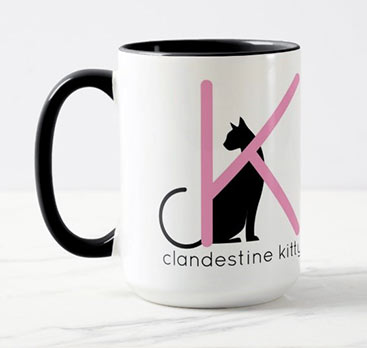 Enter now on the Contest page at SusanMallery.com!
HOW TO ACCESS THE CONTEST PAGE
Anytime you want to visit the Contest page of my website, here's how.
Go to SusanMallery.com.
If you see the words "MEMBERS ONLY" at the top-right of the page, click it. If you don't, then click "SHOW MENU" at the top of the page and then "MEMBERS ONLY." (It depends on the type of device you're using and the width of your browser window.)
Select "CONTESTS" from the drop-down menu.
Sign in with the email address you use for my newsletters. There's no password to remember.
COMING SOON
I have four new books coming out in 2020! These are brand new stories. First up is Sisters by Choice next month, followed by The Friendship List in May.
Sisters by Choice
Cousins by chance, sisters by choice…
After her cat toy empire goes up in flames, Sophie Lane returns to Blackberry Island, determined to rebuild. Until small-town life reveals a big problem: she can't grow unless she learns to let go. If Sophie relaxes her grip even a little, she might lose everything. Or she might finally be free to reach for the happiness and love that have eluded her for so long.
Kristine has become defined by her relationship to others. She's a wife, a mom. As much as she adores her husband and sons, she wants something for herself—a sweet little bakery just off the waterfront. She knew changing the rules wouldn't be easy, but she never imagined she might have to choose between her marriage and her dreams.
Like the mainland on the horizon, Heather's goals seem beyond her grasp. Every time she manages to save for college, her mother has another crisis. Can she break free, or will she be trapped in this tiny life forever?
Told with Mallery's trademark humor and charm, Sisters by Choice is a heartfelt tale of love, family, and the friendships that see us through.
CLICK HERE TO READ AN EXCERPT!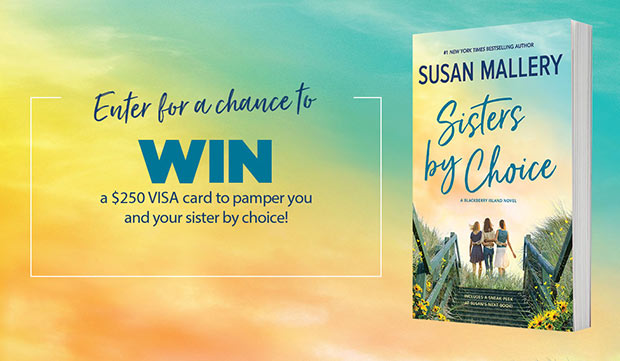 The Friendship List
Two best friends jumpstart their lives in a summer that will change them forever. . .
Single mom Ellen Fox couldn't be more content—until she overhears her son saying he can't go to his dream college because she needs him too much. If she wants him to live his best life, she has to convince him she's living hers.
So Unity Leandre, her best friend since forever, creates a list of challenges to push Ellen out of her comfort zone. Unity will complete the list, too, but not because she needs to change. What's wrong with a thirtysomething widow still sleeping in her late husband's childhood bed?
The Friendship List begins as a way to make others believe they're just fine. But somewhere between "wear three inch heels" to "have sex with a gorgeous guy," Ellen and Unity discover that life is meant to be lived with joy and abandon, in a story filled with humor, heartache and regrettable tattoos.
CLICK HERE TO READ AN EXCERPT!
---