January 29, 2008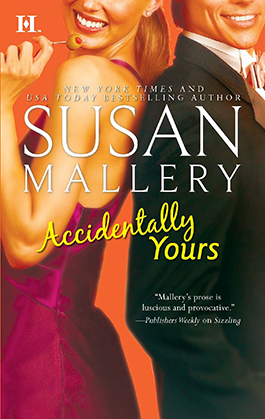 Standalone Women's Fiction
Kerri will do anything to find a cure for her dying son, including seduce a cynical billionaire so he'll fund the research.
Wanted: Single mom seeks billionaire's pocketbook to fund dying son's research cure. Will seduce if necessary. Blackmail is not out of the question. Miracles welcome.
Cynical billionaire seeks working mom with a heart of gold for PR campaign to improve his standing in the community. Must be willing to attend social events. Anyone looking for love need not apply
It seemed like the perfect match… until the unthinkable happened.
 "An uplifting tale that will bring readers to tears…a gem of a novel."
The Romance Readers Connection
"...[a] charming and entertaining romance.
Marilyn's Romance Reviews
4.5 stars! "Mallery's books are always emotional gems, but this particular character's unwavering belief in the power of hope and love is especially inspirational. If you're looking for heart-tugging emotions elaborately laced with humor, then Mallery is the author for you. Break out the Kleenex!"
RT Book Reviews
"I loved this book... Susan Mallery is a new-to-me author, but after this book, I will definitely be reading more."
ParaNormal Romance
"This novel combines witty dialogue, romance and humor to tell a heart-tugging story of survival, with a mother's undying love at the forefront."
Always with a Book
"Leaving behind her more carefree stories, Susan Mallery has written a book with an emotional impact, one that stays with you long after you close the last page of the book."
All about Romance